The minimal approach to helmet storage.
Give your helmet its own place in your home.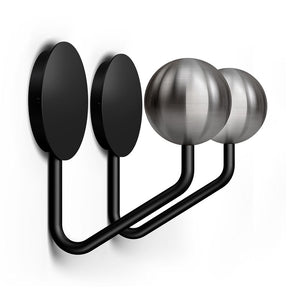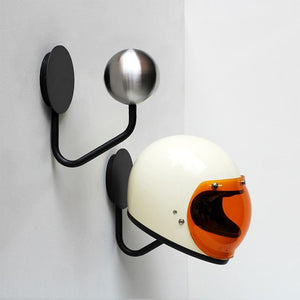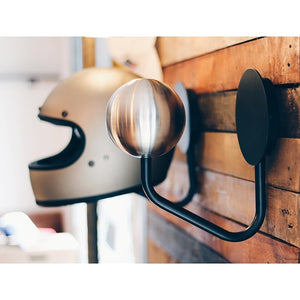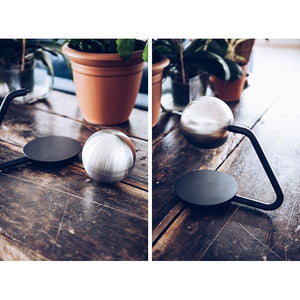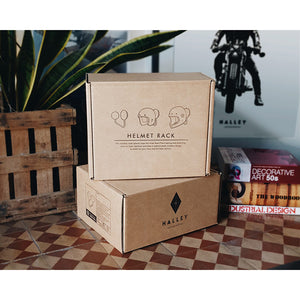 PACK X2 - Wall Helmet Rack
Discount when buying 2 Wall Helmet Racks.  Our flagship product, the Halley Helmet Rack, is a minimalist and functional wall...
Learn more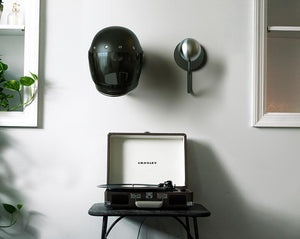 Where do you store your helmet?
Fed up of having our helmets hidden in cupboards or torn by traditional coat hooks, we came up with a solution: the Halley Helmet Rack
More info
Our aim is to design a minimalist and functional display that supports your helmet the right way thanks to its spherical surface, which creates a large surface area to stop the lining from tearing or distorting.
More info
The smooth, spherical design is made to create a large surface area and fewer pressure points inside the helmet. This stops the lining from tearing and distorting, a problem often caused by traditional racks and hooks.
More info
SIMPLICITY IS THE ULTIMATE SOPHISTICATION
The design is minimalist and smart, whilst also versatile to suit the rider's own style. The black matt coloring represents our clean and sophisticated aesthetics. Our vision is to create a timeless look by using quality materials and smooth finishes.
More info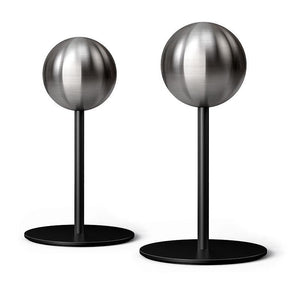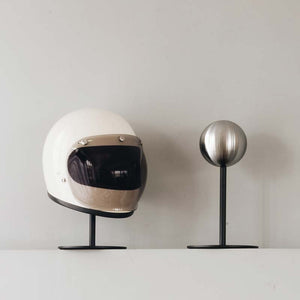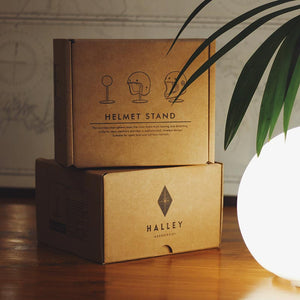 PACK X2 - HELMET STAND
Discount when buying 2 Wall Helmet Racks. The Halley Helmet Stand keeps the same minimalist, function-conscious, spherical design as its...
Learn more